Realme 9 Series coming to Europe, with MediaTek Dimensity 920 5G SoC featuring within range
A new range of Realme 9 Pro series smartphones are coming soon, with Realme's 'All in 5G' strategy seeing the launch of two 5G models at the same time.
Realme has a lot to celebrate at the moment. Not only will it also launch new GT Pro series phones soon, but the manufacturer has also enjoyed record year-on-year growth between 2020 and 2021.
While the UK 'only' achieved a 306% gain, other parts of Europe have excelled, with Poland way out front with 651% growth, followed by Italy, Belgium and France.
Two 5G phones will head up the new Realme 9 Series, with the Realme 9 Pro+ expected to come with a 50-megapixel camera with OIS (the GT 2 Pro will also sport a OIS enabled camera).
The next model down will be the Realme 9 Pro, with a 64-megapixel camera, likely without the optical image stabilisation.
The rest of the specifications are as yet unknown, and even the specs (and photos) above are still unconfirmed and simply the data from an online leak.
It seems unlikely to me that the information will turn out to be incorrect, however, going by previous information.
The Realme 9 Pro+ will come with MediaTek's new Dimensity 920 5G chip (it's unclear what will power the standard Pro). This will offer a high-end experience, with a good balance for power management.
It's almost certain that both Pro models will come with at least a 65W wired charging solution, if previous Pro models are anything to go by.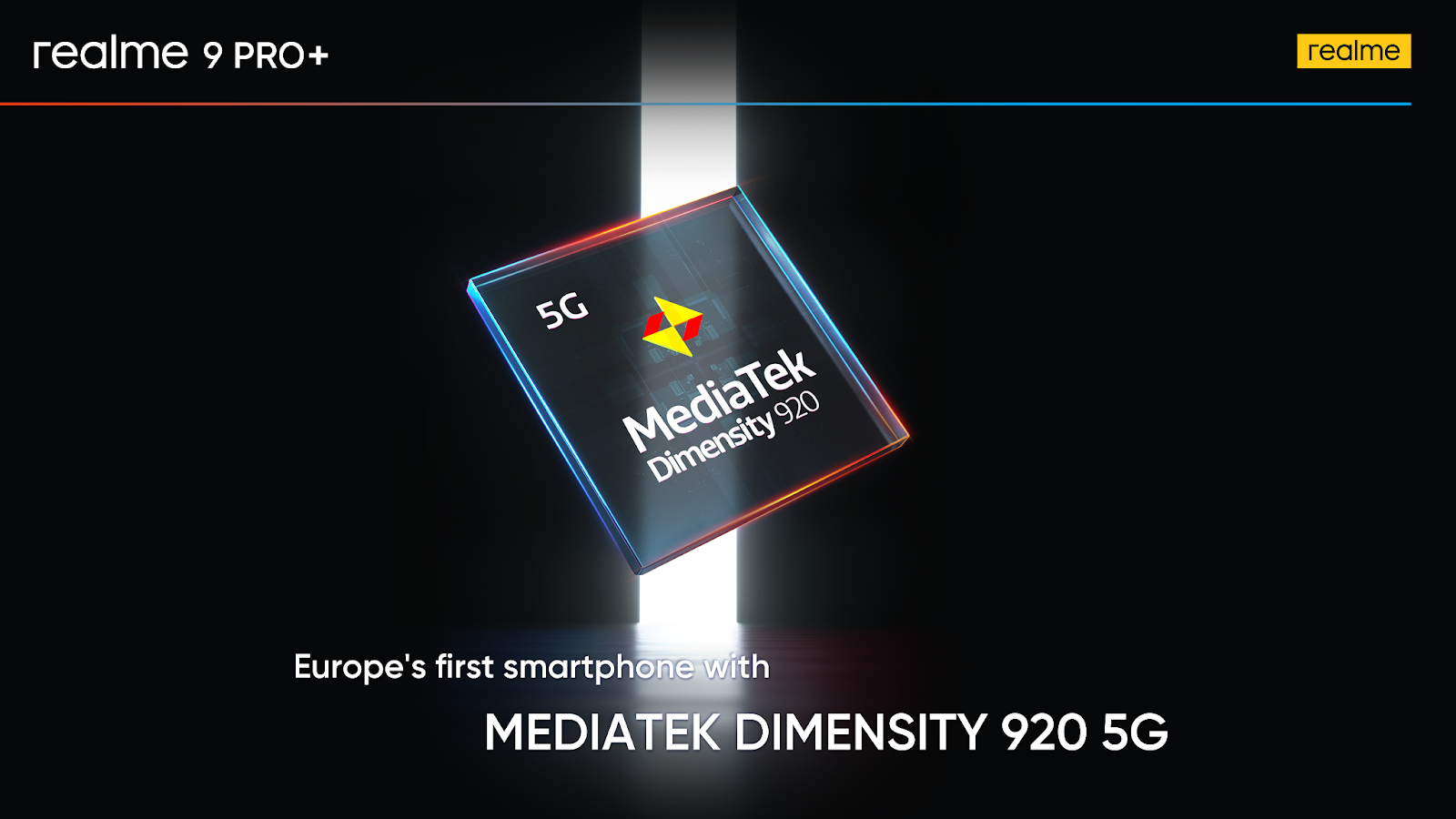 Sit tight
We will have to wait a little longer to find our more about these new handsets, which will include other models released later in the year – such as a Realme 9 (non Pro) and Realme 9i.
(Featured image from OnLeaks)